A sleek and powerful power supply to keep laptops and tablets charged up anywhere you go. The BP100D Recharger is easy to pack and light to carry so your gear now goes the same distance you do and quickly recharges from wall, car or sunshine. (100D can charge almost all brand laptops, including MacBook).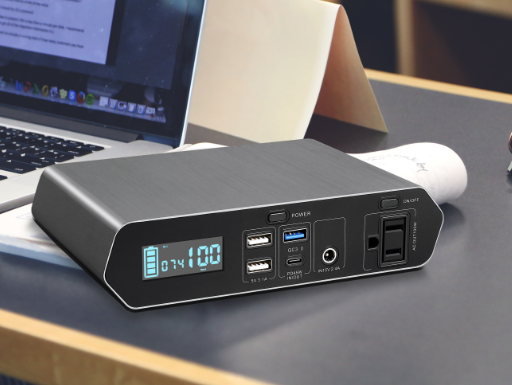 Sleek, and powerful, the100D is your go-to source for versatile power while on the move
High-speed USB-C Power Delivery port provide rapid power for compatible phones, laptops, and more.
Integrated 100W AC means you can take the wall outlet with you, on the plane or in the wild
Charges up quickly from the wall with included adapter. Pair with any Solar Panel to charge up from the power of the sun.
Intelligent LCD display the power stocked, input, output and how long time support your charging.
Tech Specs:
Battery Capacity: 40,000mAh(3.7V) 148 Wh

USB Outputs: 2*5V/3.1A QC 3.0 5V/3A 9V/2A 12V/1.5A 1*Type C PD45W 5V/3A 9V/3A 12V/3A 15V/3A 20V/2.25A

AC Output: 100W 110V/60Hz

AC Power: continuous output power 100W; peak power 200W (2 second max)

Battery Indicator: intelligent LCD

Wall Charging: DC 5.5mm tip 15V/2.4A

Wall Charging: TYPE C PD45W

Solar Charging: DC 5.5mm tip 18V (optional; solar panel not included)

Car Charging: DC 5.5mm tip 12V
Battery Management System (BMS): overload, overvoltage, overcharge, overcurrent, overpower, short-circuit Protections.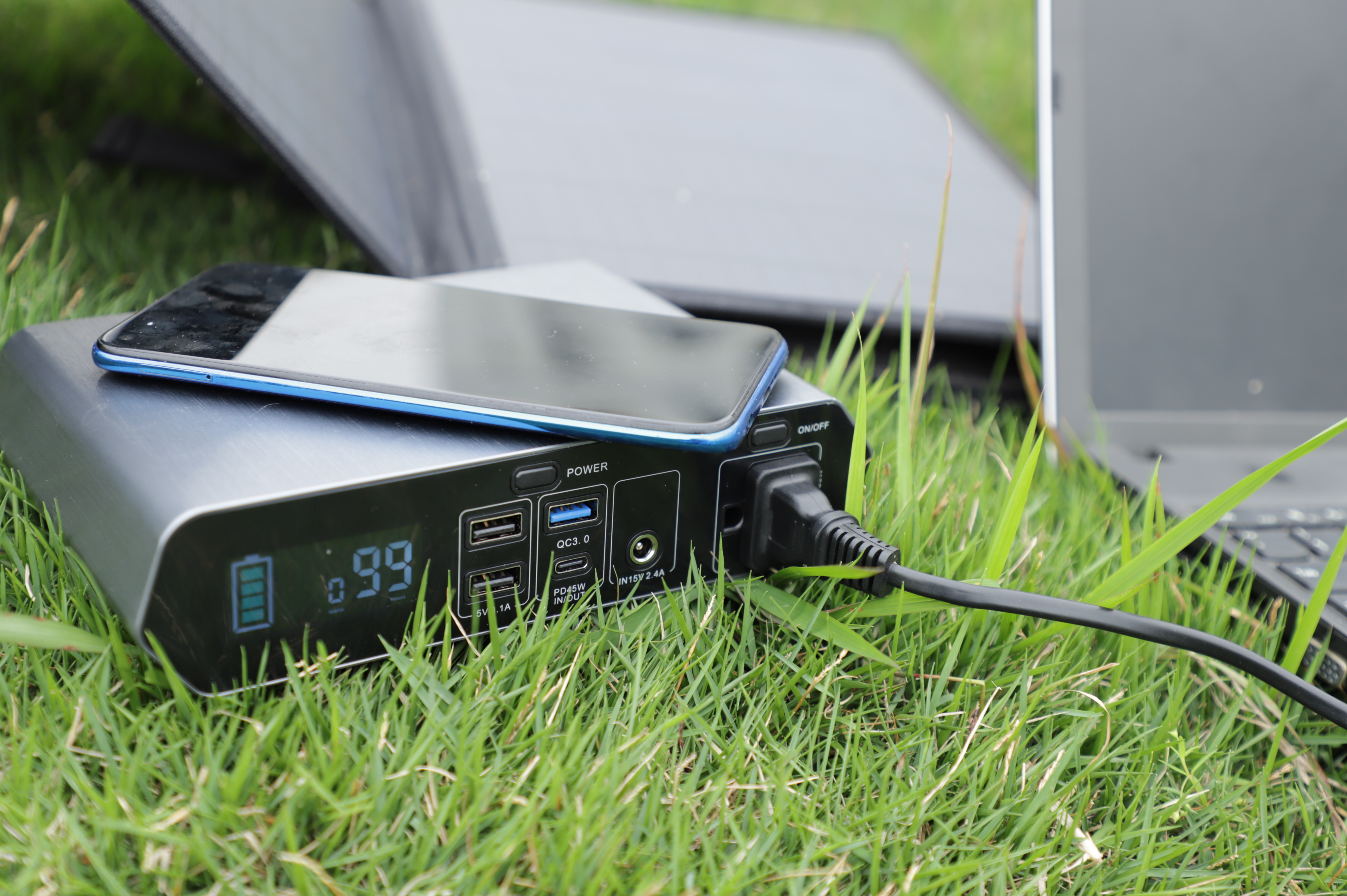 How many times it can charge my device?
The 100D is great for all your smaller or multiple USB powered devices. Laptop 3 Recharges
Tablet 6 Recharges
Smartphone 12 Recharges
POV Camera 20 Recharges
Headlamp 24-48 Recharges