High-speed power delivery port
These Type C and PD45W Power Delivery ports provide rapid power for laptops, mobile phones and tablet PC in short time.
Take the outlet with you, on the plane or in the wild,for serious power anywhere you need it.Perfect for keeping cameras and laptops charged.
Charging at the same time
3 US ports and PD 45W output and AC output can be used for your electronic products at the same time.
Check power in and power out, get detailed port information, and even set roles for ports.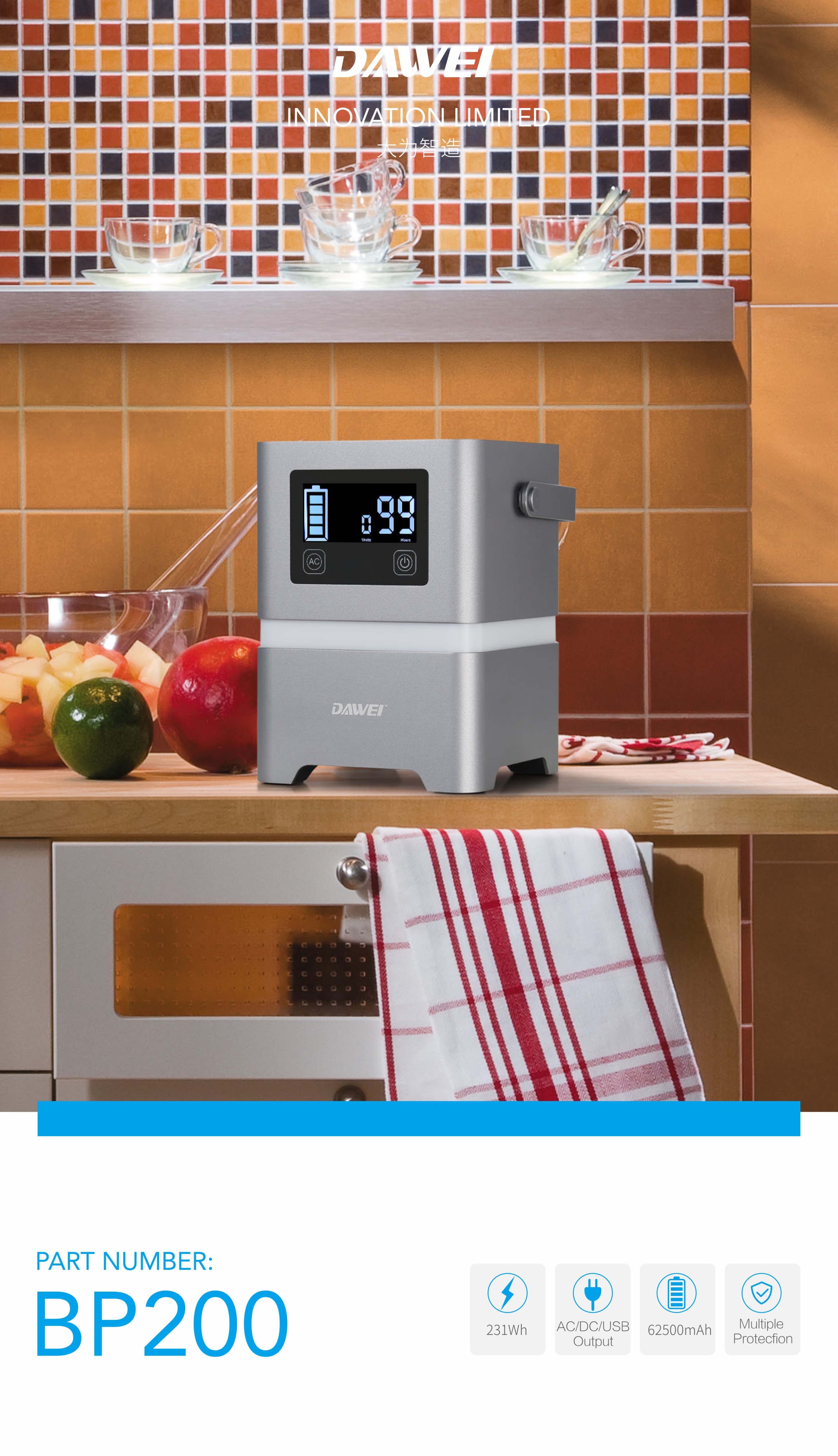 DC Output:
2*DC output 12V/8A(MAX)
2*USB output: 5V/3.1A
1*USB output QC3.0 5V/3.1A 9V/2A 12V 1.5A
1*USB Type C 5V/3.1A 9V/2A 12V 1.5A
LCD screen display: wattage in/out
Light: environment light with changeable color
AC Output: 110V-240V, VAC ± 5%
Output Frequency: 50/60 Hz ± 5%
Adapter: 15V/2.4A
Charging Mode: CC/CV
Charging Time: 6-7 hours
Solar Panel Input: DC18V
Storage Time: 6 months
Operating Temperature: -10~40°C
Available Color: Blue, Silver